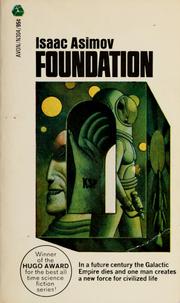 We're going to try something new here. Writing about books. And maybe other creative works. I'd like to put some more content on my blog, and books seem like a good source of that.
This isn't a formal review, or an essay submitted for academic consideration. It's just some of my thoughts about the work, why it's meaningful to me, what I think it says to the world, that sort of thing. It's opinionated and full of spoilers — if you would prefer to avoid them, the close-tab button is up there somewhere.
So with that, let's get started. Isaac Asimov's Foundation trilogy (comprising Foundation, Foundation and Empire, and Second Foundation) was probably, until last year, my favorite trilogy.